Well, as mentioned above I had my pedal cluster rebuilt and had the bushings and springs replaced. At the same time I had the clutch arm upgraded to the "bearing style" from Classic Bug Parts and upgraded to the 66 up style delrin (spool type) roller and put on an upgraded pedal from Fast Fab.
Had nothing but problems…
I decided to go back to the stock style accelerator lever and had my original powdercoated to match the pedal cluster. I installed a new stock style pedal and pedal rebuild it from WW. Turns out, the replacement pedal also fit like shit.
So, I went and dug up my original pedal, polished it up and installed it back onto the car. It fit perfectly.
Moral of the story? Stop trying to reinvent the wheel. It's worked for 58 years, there's no reason to fuck with it.
Found the correct style barrel clamps after a bit of a hunt. Got a pack of 20 from VWNOS for $10. A good buy I'd say.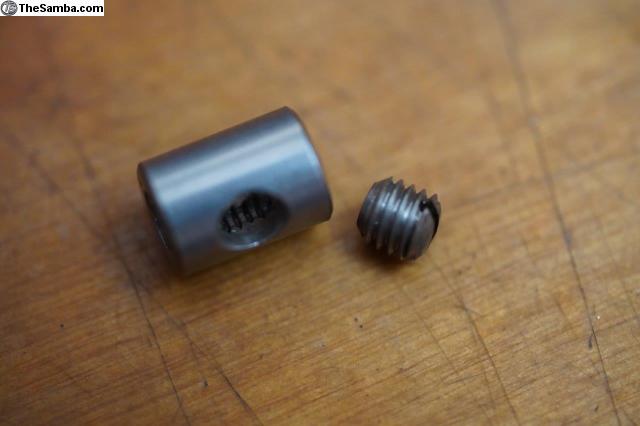 My brake pedal feels a bit low, I have to figure if it is the pushrod out of adjustment or if the drums just need to be adjusted.